LANCASHIRE AUTHORS' ASSOCIATION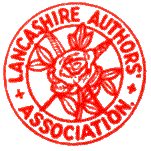 President: Mrs Lily Driver
Patrons: Les Bond, Alison Chisholm, Brian Hollingworth, Melinda Hammond, Nick Oldham
We are an association devoted to the study of Lancashire literature, history, traditions and dialect.
Important Announcement
LANCASHIRE AUTHORS ASSOCIATION
Flash Fiction Open Competition
Win £100
Sponsored by Langtec Ltd.Lancashire.
<![if !vml]>
<![endif]>
Manufacturers and suppliers of composite tubes and tubing for 50 years.
The competition is for a short story in exactly 100 words (excluding the title) on any theme or subject.
Entry is open to anyone over 16 years of age. Entry fee is £3 non-members and £2 members. The closing date is 31 October 2016.
Entries may be submitted by e-mail or post.
Details, rules and entry form can be downloaded by following this link or clicking on the red Open Competition Icon below on the left:
Please do check the rules carefully and ensure that entries do comply.
Lancashire Authors' Association is extremely grateful to Langtec for the sponsorship of this competition. Langtec is a successful business, but also one which is keen to help and support local clubs and projects. 'Putting something back.'
Olive Riley Competitions' Secretary.
Open Dialect Competition
Closing date 31st January 2017

Keeping in touch with the past
When those brave Lancashire Pals enlisted to serve their country in WW I, the majority of them would have spoken Lancashire dialect, the norm for many at that time.
Just five years earlier another group of pals, speakers and writers of the dialect, came together in Rochdale to celebrate the 200th anniversary of the birth of John Collier (pen name Tim Bobbin), the man considered to be the 'Father of Lancashire Dialect.' From this meeting in 1909 the Lancashire Authors' Association was born. Since then it has moved on and now encompasses all forms of Lancashire Literature, past and present, history and tradition.
Not many of our present members speak or write in dialect, but as it is such an important part of Lancashire history, the association is keen to continue to run a dialect competition as one of its six annual competitions. To this end, from February 1st 2016 the LAA dialect competition will be open to any one residing in the County Palatine of Lancaster and to all members. That is, anywhere that was known as Lancashire before 1974. Or as described in the Lancashire Day Proclamation, 'From the Furness fells to the River Mersey, from the Irish sea to the Pennines.'
The competition is for Lancashire Dialect Writing.
A piece of prose not exceeding 1500 words or a poem not exceeding 100 lines.
It must be the entrant's own work and not previously published in any way.
The winner of the competition will receive £25 prize money and a certificate. Those placed 2nd and 3rd will receive certificates. Anyone interested please visit our Open Competition page, on this website, for details.
Olive Riley Competitions' Secretary
As we are in the process of updating this site and we want you to read about our Lancashire Day Celebrations as soon as possible,
you can find Olive's report and my pictures at www.acornnews.co.uk It will appear on our new-look site soon. Thanks for your patience.

New 2014/2015 Competition winners and pictures!!!! Click here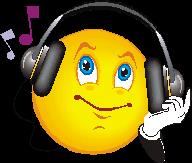 Please click the icon for our podcasts page
Simply click on the link above and then open the download to view.
Rossendale Cloggers at our Lancashire Day Celebrations See video here
| | |
| --- | --- |
| Chairman | Mrs Pauline Hutchinson |
| Treasurer | Mr Tom Ungless |
| Secretary | Mr John Winstanley |
| Editor of the Record | Mrs Pauline Hutchinson |


Please scroll to bottom of page for useful external links.









New Constitution Standing Arrangements Membership Enquiries Events page Your comments Members work Pictures Other Competitions Slideshow Children's Page Joan Pomfret
Useful External links: Please see below for trusted links for websites that you might find both interesting and useful.